Wczoraj notowania złota kontynuowały dynamiczne zwyżki z wcześniejszych dni. Cena tego kruszcu chwilowo przekroczyła nawet 1870 USD za uncję, jednak zakończyła sesję w okolicach 1860 USD za uncję i dzisiaj porusza się blisko wczorajszego zamknięcia. Cena złota z atakiem na wielomiesięczne szczyty Kluczowym akcentem na rynku złota wczoraj była publikacja minutes z grudniowego posiedzenia FOMC. Protokół z posiedzenia pokazał jednomyślność przedstawicieli Fed w podejściu do polityki monetarnej – zgodzili się oni, że Fed powinien nieco łagodniej podchodzić do podwyżek stóp procentowych w USA.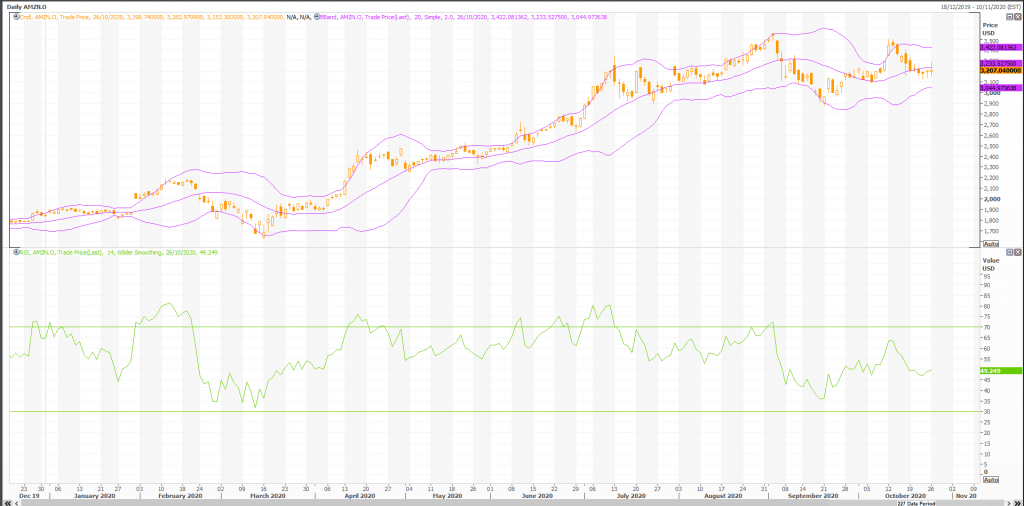 Złoto powszechnie uważane jest na środek tezauryzacji, któremu niestraszna inflacja, alternatywę na dolara amerykańskiego oraz rodzaj inwestycji, która sprawdza się w ciężkich czasach ekonomicznej i politycznej niepewności. Jeśli spojrzeć na to zagadnienie z perspektywy minionych lat, słaby dolar oznaczał zwykle wysoką cenę złota, a silny dolar wpływał na obniżenie się ceny tego kruszcu. W perspektywie krótkoterminowej trudno wyciągnąć jednak jakieś konkretne wnioski na temat wzajemnych zależności, ze względu na różną dynamikę i różny stopień płynności tych rynków. Notowania złota osiągnęły maksimum tego roku 8 marca. Dwa tygodnie po ataku Rosji na Ukrainę cena złota zaczęła dość intensywnie spadać.
Przekaz ze strony Fed wsparciem dla cen złota
W perspektywie intraday wyróżniają również wykres złota, a także pary walutowe EUR/USD i NZD/USD. Wszystkie oczy na dane o inflacji Dane o inflacji w USA były przyczyną ostrej zmienności na rynkach w ciągu ostatnich około sześciu miesięcy. Stały się głównym powodem niedawnej wyprzedaży kursu dolara i rentowności obligacji. Konsensus przewiduje, że kluczowy wskaźnik bazowy podczas dzisiejszej publikacji wyniesie 0,3% m/m, bez zmian w stosunku do zeszłego miesiąca i 6,3% r/r. Główny wskaźnik prognozowany jest na spowolnienie o jedną dziesiątą do 0,3% m/m i 7,3% r/r z 7,7% w październiku.
Tydzień pod znakiem decyzji FED W środę 27 lipca bank centralny USA czyli FED podejmie decyzje o wysokości stóp procentowych. Czerwcowa podwyżka stóp okazała się dla złota okazją do wzrostów, cena w ciągu doby wzrosła o 40$/oz, ale po tygodniu wróciła na poziomy sprzed podwyżki i kontynuowała spadki do od dwu lat niepokonanej strefy popytu. Jak to sie stało, że dolar stał sie światowa walutą ? Analiza techniczna Złota W minionym tygodniu cena nie przypadkowo zatrzymała się na 1680, tam bowiem znajduje się wielokrotnie testowana strefa popytu.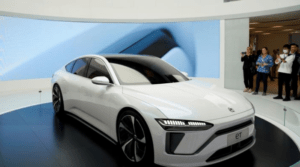 Wczorajsza sesja za oceanem, choć rozpoczęła się niezbyt optymistycznie, ostatecznie zakończyła się na neutralnych poziomach. Dzisiejsze notowania na rynkach azjatyckich przebiegały pod dyktando byków, jednak w końcowej części sesji optymizm inwestorów został nieco ostudzony kolejnymi nie najlepszymi danymi z chińskiej gospodarki. Poniedziałkowa sesja na Książęcej rozpoczęła się od ponad półprocentowych wzrostów .
Jakie złote produkty najlepiej kupić w perspektywie najbliższych miesięcy?
Myślę, że każdy kto nawet pobieżnie interesuje się inwestowaniem i tematami około-giełdowymi słyszał kiedyś zdanie, że "giełda dyskontuje przyszłość" i że wszystko, co wiemy "jest już w cenie akcji". O co chodzi z tym dyskontowaniem i w jaki sposób inwestorzy wyrażają swoje przewidywania w stosunku .. Analizę techniczną mniej obeznani inwestorzy najczęściej łączą z przedziwnym bazgraniem po wykresach, ale wielu, w tym nawet biegłych techników, nie zna wszystkich praktycznych funkcji AT.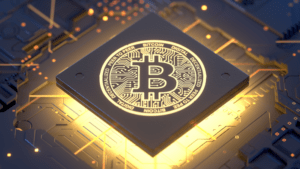 Świadczy to o utrzymywaniu kontroli nad kursem przez stronę podażową. Z drugiej strony wsparciem dla kursu jest długoterminowy ważny dołek w rejoni .. Ostrożna i defensywna – tak najlepiej można opisać akcję cenową w sektorze surowców na początku 2023 r. I mimo iż nadchodzący rok – miejmy nadzieję – oznaczać będzie mniej dramatów i zmienności niż miało to miejsce w roku ubiegłym, wiele kwestii nadal pozostaje nierozwiązanych. Najważniejsze, zadawane od początku pytania dotyczą chaotycznego odejścia Chin od długoletniej polityki "zero Covid" i tego, jak będzie wyglądało ożywienie chińskiej gospodarki. Jeżeli dodamy do tego inflację, ryzyko recesji oraz przygnębiającą i nierozstrzygniętą sytuację w Ukrainie, możemy się spodziewać słabego I kwartału, po którym nastąpi poprawa.
Konsensus rynkowy zakłada bowiem, że Fed podniesie… Robert Kiyosaki ostrzega przed poważnym kryzysem finansowym. Jego zdaniem recesja będzie miała ogromny wpływ na Bitcoina i metale szlachetne, które mogą stanowić solidną obronę przed nadchodzącym trudnym środowiskiem gospodarczym. Autor bestsellerowej książki "Bogaty Ojciec, Biedny Ojciec" napisał do swoich https://forexformula.net/ 2,1 mln obserwatorów na Twitterze, że największy finansowy kataklizm od lat 90. Nadchodzi z powodu nieodpowiedzialnej federalnej polityki monetarnej USA. Zapoznaj się z ofertą cashify, siecią kantorów umożliwiającą wymianę ponad 460 kryptowalut Więcej podobnych i ciekawych artykułów znajdziesz na stronie głównej Comparic.pl Postępująca dewaluacja dolara.
Mennica Skarbowa SA – Analiza techniczna i skaner notowań
To co dzieje się właśnie na tej giełdzie, jest swego rodzaju barometrem globalnego sentymentu. Wszystko wskazuje na to, że złoto jako aktywo, zaczyna wracać do łask inwestorów. Przemawiają za tym istotne fakty, które niezaprzeczalnie dowodzą, że najbliższy czas będzie należeć właśnie do tego królewskiego Najlepszą Alternatywą Samochodzie – Sprzedaż Używanych Samochodów Online metalu. Dużo zaczyna się dziać na instrumentach finansowych opartych o cenę spot, jak również odnotowujemy stosunkowo duży ruch na rynku fizycznego metalu. Globalny rynek długu wszedł w nowym rok z optymizmem. Rentowności obligacji skarbowych w strefie euro i za oceanem są niższe niż w końcu grudnia.
Patrząc w przyszłość, cena złota będzie nadal…
Po drugie, mimo że zarówno Fed, jak i ECB zaprezentowały jastrzębią retorykę, to bardziej zaskoczył ten drugi.
Bank of America spodziewa się recesji w I kwartale 2023 roku, jak wynika z ostatniego komunikatu banku inwestycyjnego.
Waluty EUR-USD Eurodolar wykonał ruch powrotny do najbliższego przełamanego wsparcia na 1,1146 i od 2 tygodni nie może tego poziomu pokonać.
Najodważniejsze dotąd prognozy opublikował Bank of America, według którego przed końcem roku decydenci z Fedu podniosą stopy procentowe aż siedmiokrotnie. To oznaczałoby, że zbliżą się one do 2 proc., czyli przekroczą pułap tuż sprzed wybuchu pandemii COVID-19. Presję na wzrost cen w sklepach napędza związana z wychodzeniem gospodarek z kryzysu dobra koniunktura. To sprawia, że bardziej atrakcyjne inwestorom wydają się aktywa korzystające na wzroście gospodarczym, jak chociażby akcje czy surowce. Jednocześnie fakt, że inflacja okazała się trwalsza od oczekiwań, skłania banki centralne do zaostrzania polityki.
Jeśli oczekiwania dotyczące stóp procentowych wzrosną jeszcze bardziej po nadchodzącym posiedzeniu Fed, ponieważ Fed uważa, że wyższy poziom stóp jest konieczny, złoto może znaleźć się pod presją" – uważają autorzy raportu. https://investdoors.info/ Jedną z popularnych strategii zajmowania pozycji na rynku jest kupno, gdy kurs przebija poprzedni szczyt. Obszarem i poziomą linią zaznaczono ważny szczyt. Kilka dni temu rynek przebija go od dołu, co stanowi sygnał kupna.
Przegląd dnia Comparic.pl: Perspektywy dla kursu EUR/USD i USD/JPY na 2023 rok. Wszystko w rękach banków centralnych
Jeśli tempo to zostanie podtrzymane, mogą to być największe zakupy od czasów początku systemu Bretton Woods. Cena złota w marcu 2022 roku zbliżyła się do szczytów z 2020 roku osiągając poziom 2070 dol. Za uncję Jednak od tamtego czasu spadła o blisko 13% Skup złota przez banki centralne może okazać się największy od 72 lat Banki centralne w ostatnich miesiącach kupują olbrzymie ilości złota. Jak wynika z raportu World Gold Council za III kw. 2022 roku, w tym okresie były to rekordowe ilości.
Wszystko za sprawą gigantycznej wyprzedaży, która w 2022 r. Dotknęła jednego z największych producentów samochodów elektrycznych na świecie. Ich cena od początku roku spadła już 72% z 400 dol. Ponadto wskaźnik RSI znalazł się poniżej 17,0 po raz pierwszy w… Cena złota wzrosła na przestrzeni ostatnich tygodni o 13,52 proc., a cena srebra aż o 38,40 proc. Tak znacza zwyżka sprawiła, że za jedna uncję złota trzeba obecnie zapłacić ponad 1815 dolarów, a za srebra niemal 24 dolary, co jest najwyższymi poziomami odpowiednio od czerwca i kwietnia br.
Prokuratura powołała specjalną grupę, która ma odzyskać 3 mld dol. stracone przez klientów FTX
Na załączonym poniżej wykresie widzimy, że po danych o inflacji nastąpiła gwałtowna zmiana prawdopodobieństwa z 24% na 80%, że w grudniu FED uzna podwyżkę stóp o 50pb za wystarczającą w miejsce dotychczas oczekiwanej 75 bp. Cena złota utrzymuje się tuż poniżej poziomu 1800 USD, ponieważ inwestorzy nie mogą znaleźć wyraźnego impulsu kierunkowego wśród szeroko pojętego osłabienia dolara amerykańskiego i wyższych rentowności obligacji skarbowych w USA. Dolar amerykański odczuwa siłę grawitacji, ciągnięty w dół przez wyprzedaż USD/JPY. Złoto ma apetyt na więcej Pomimo ostrożnego tonu ryzyka, bezpieczny dolar amerykański nie odnosi korzyści, gdyż ponosi ciężar ostatniej wyprzedaży na parze USD/JPY. Japoński jen złapał dobrą falę i pociągnął USD/JPY o prawie 0,50% w dół, po informacji, że rząd ma zrewidować wspólne oświadczenie z BoJ dotyczące celu inflacyjnego tego ostatniego, co może sugerować zmianę ultra-luźnej polityki pieniężnej. Jednak rajd rentowności amerykańskich obligacji skarbowych może ograniczyć wzrost cen złota.
Świece na interwale dziennym wskazują na potencjalną dywergencję, która zbiega się z istotnym poziomem oporu 1800 USD za uncję. Aktualizacja 19.12 – wystąpienie prezesa Fed było istotnie jastrzębie, stąd przedstawiony powyżej scenariusz jest nadal aktualny. Analitycy Vantage w obliczu rosnących obaw dotyczących poluzowania ograniczeń covidowych w Chinach zwracają uwagę na obecną kondycję dolara amerykańskiego oraz rentowności obligacji skarbowych w USA.
Złoto M30 – trójkąt symetryczny Na wykresie M30 możemy wyrysować symetryczny trójkąt. Jest to formacja bilateralna, czyli wybicie może pojawić się z równym prawdopodobieństwem tak w górę jak i w dół. Jeśli jednak to wybicie nastąpi, cena przez jakiś czas będzie podążać zgodnie w tym kierunku.
https://forstat.org/wp-content/uploads/2020/02/cropped-forstat-web-logo-300x109.png
0
0
Admin Forstat
https://forstat.org/wp-content/uploads/2020/02/cropped-forstat-web-logo-300x109.png
Admin Forstat
2022-11-14 22:37:10
2023-01-18 20:15:31
Analiza techniczna Gold Spot Złoto GC FUT